Product Description
Stroke Recovery is a targeted, self–administered and portable tool designed to help interrupt the stress response cycle and enhance recovery from stroke or brain injury. It works by reducing the hyperactivity of the sympathetic nervous system and stimulating the relaxation response. Stroke Recovery is created to promote a sense of well being, reduce physical distress, and support healthy sleep. Specific imagery and suggestions are provided for restoration of function and improvement in activities of daily living.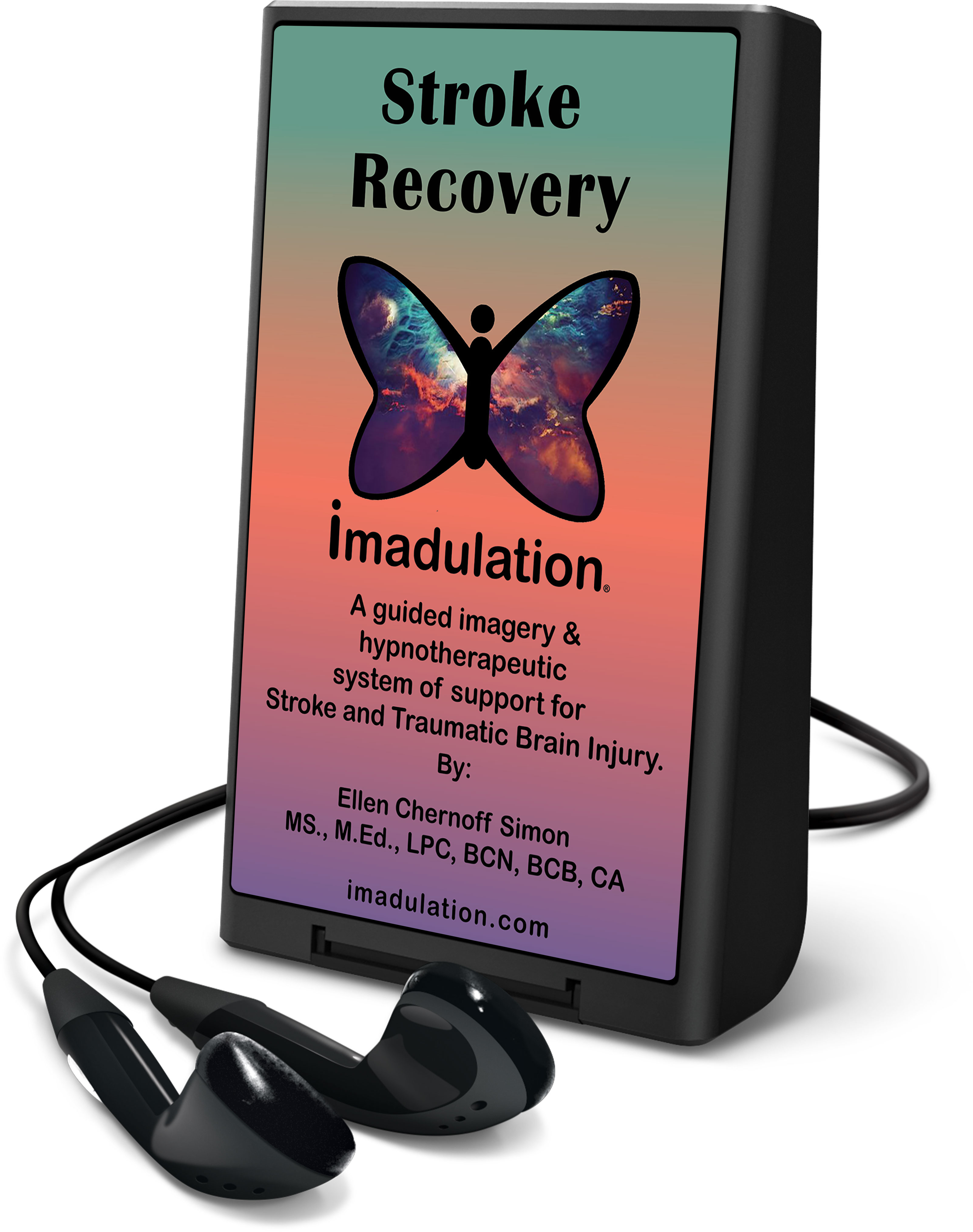 Type a description for this product here...
Clinically proven and ready-to-use — wherever and whenever needed:
Pre-loaded with proven therapeutic programs
No CDs, DVDs, downloading or internet needed
Just press power and play
Easy to administer in hospitals and at home
Extends critical treatment and improves results
No interruptions from text messages, phone calls, emails, or other push notifications that can distract progress and overall impact your experience.
*Disclaimer* Not Healthcare Advice
Imadulation products and any content on Imadulation.com are not intended as a substitute for appropriate medical care or advice from a healthcare professional. The products and claims made about specific products on or through this site have not been evaluated by the United States Food and Drug Administration and are not approved to diagnose, treat, cure or prevent disease.This site is not intended to provide diagnosis, treatment or medical advice. Products, services, information and other content provided on this site, including information that may be provided on this site directly or by linking to third-party websites are provided for informational purposes only. Please consult with a physician or other healthcare professional regarding any medical or health related diagnosis or treatment options. Information on this site including any product label or packaging should not be considered as a substitute for advice from a healthcare professional. This site does not recommend self-management of health issues. Information on this site is not comprehensive and does not cover all diseases, ailments, physical conditions or their treatment. Contact your healthcare professional promptly should you have any health related questions. Never disregard or delay medical advice based upon information you may have read on this site. You should always consult with your healthcare professional and read information provided by the product manufacture and any product label or packaging, prior to use. Individuals are different and may react differently to different products. You should consult your physician about interactions between medications you are taking and essential oils, aromatherapy and guided imagery recordings.Comments made in any forums on this site by employees or site users are strictly their own personal views made in their own personal capacity and are not claims made by us, nor do they represent the position or view of Imadulation. Imadulation is not liable for any information provided on this site with regard to recommendations regarding pre-recorded guided meditation audio products, essential oils blends, and aromatherapy for any health purposes. Essential oils, guided imagery audio recordings and aromatherapy products are not intended to treat, prevent or cure disease. Consult with a healthcare professional before using essential oils, aromatherapy, meditation or exercise programs and/ or before using any guided imagery products if you are experiencing any symptoms of a distressing nature. Imadulation makes no guarantee or warranty with respect to any products or services sold.